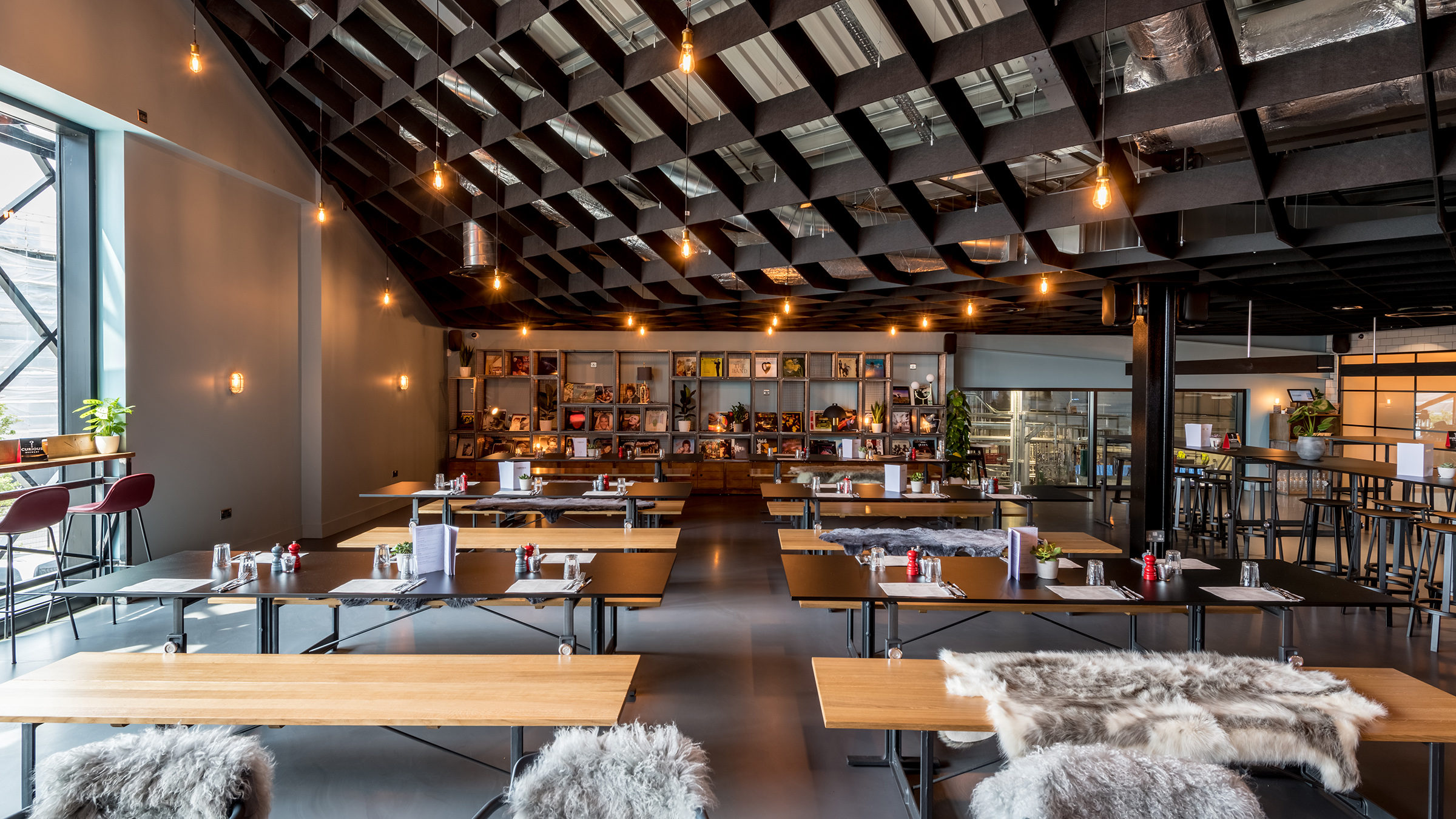 Curious Brewery
This new state-of-the-art brewery is our second collaboration with Guy Hollaway Architects for drinks company extraordinaire, Chapel Down. Sited just next to Ashford International Station, the 'supershed' has been designed as a complete visitor experience offering guided tours, tastings and a shop. There's also a spectacular bar and 100-seat restaurant where visitors can catch a glimpse into the theatre of the brewhouse below.
Location
Ashford, Kent
Architects
Guy Hollaway Architects
Client
Curious Brewery
Photography
Ashley Gendek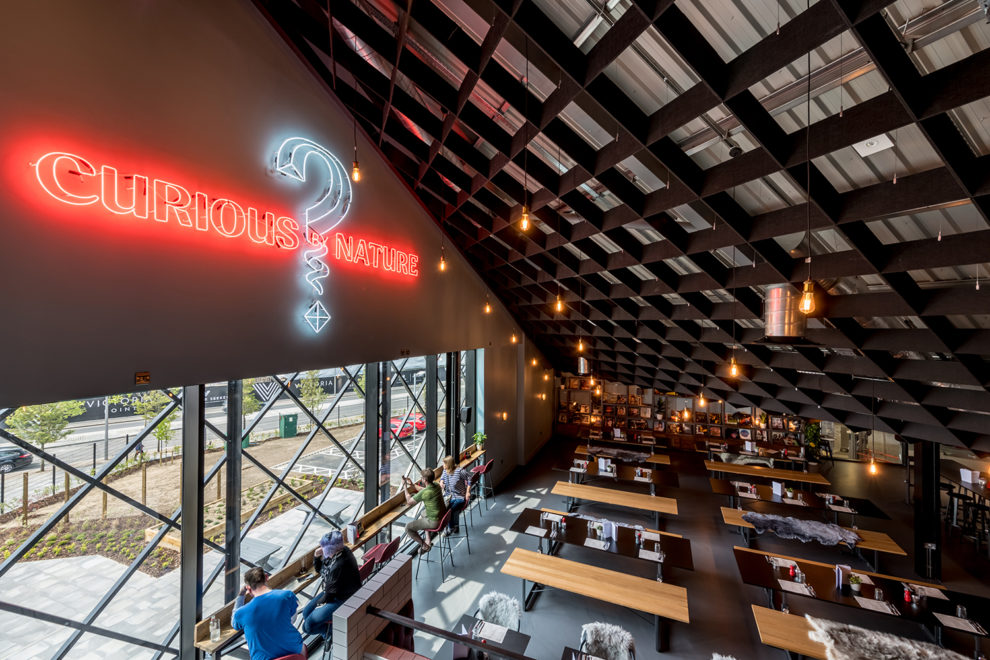 Coexpertise
Project Lead: Clare Edmondson
Successfully bringing together industrial and traditional elements was key to realising the designer's vision for this 'modern cathedral of brewing'. We sourced furniture and pieces that complemented the modern industrial aesthetic of the 'supershed' with its steel and glass while nodding to traditional beer houses of the past by incorporating cast iron, solid oak, timber and leather into the design.
Interested in finding out more about this project?
Please contact a member of the Sales Team
Alternatively you can call us on +44 (0)20 7354 8817