We're hands-on. That means we're with you every step of the way – from furniture selection and consultancy through to delivery, project management and aftercare.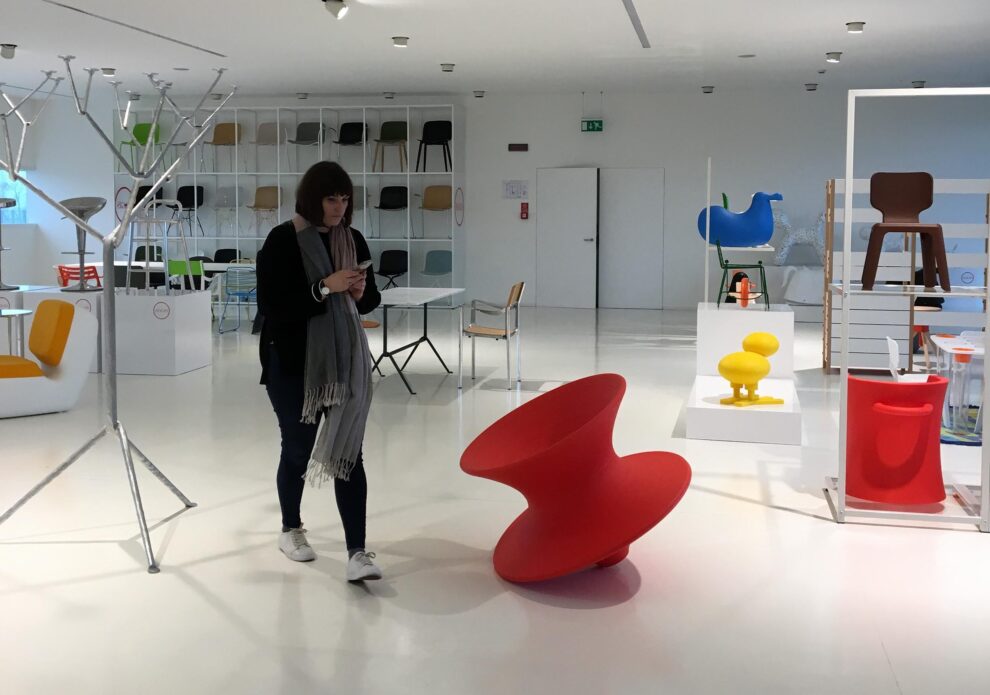 We're always learning, always seeking out inspiration and working hard to find the best solutions for our clients. It's what drives us.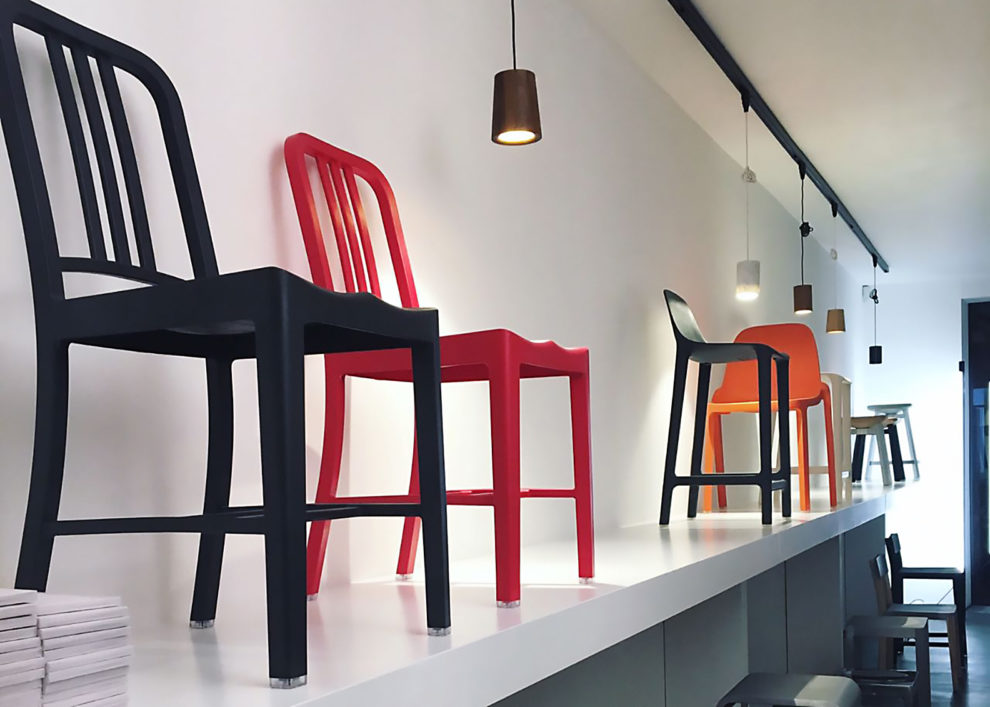 Over the years, we've built strong relationships with innovative manufacturers who share our passion for good design.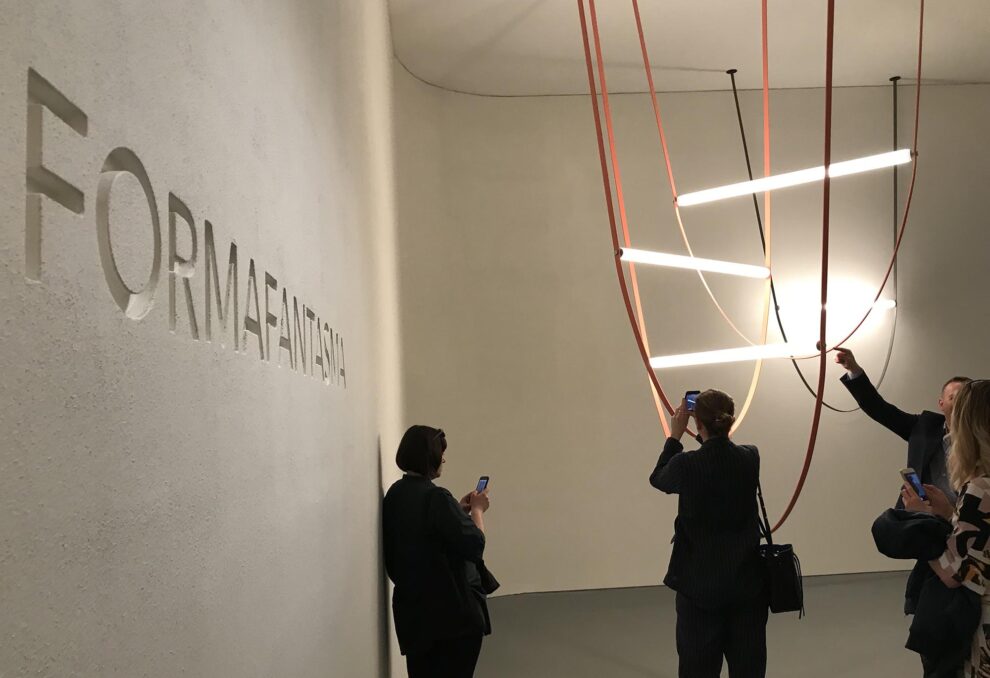 Our team is always in the know when it comes to the latest designs and developments in the industry.
Coexperience: Our Services
We've got you covered, from inspiration and advice on selecting furniture, finishes and fabrics to project management, delivery and installation. No matter how straightforward or complex the project, our team will collaborate with you to bring your vision to life as seamlessly as possible. You'll work directly with a team leader who'll manage the project, dealing with specification, procurement, deliveries, suppliers and storage, so you can focus on the job at hand. Plus, we'll be there to provide dedicated aftercare and support once the project completes.
Coexpertise: Our History
We've been in the business of good design for almost 50 years, working on all kinds of projects for all types of clients. In that time we've built up hundreds of trusted relationships with the best furniture and lighting companies in the world and amassed an extensive materials library. It's this experience that allows us to offer you competitive pricing while making it easy for us to help you pick the right pieces for your projects.
Coexchange: Our Team
Our passionate team is here to help you every step of the way. We're always up to date when it comes to the latest designs and developments. The Coexistence team attends all the major international furniture fairs and keeps in close contact with suppliers and their agents, regularly visiting manufacturing facilities. Having been around for over 40 years it's safe to say we've got the knowledge when it comes to hand-picking the right pieces for your projects. We might be sticklers for the detail but we never lose sight of the big picture, making sure we always hit the brief, budget and deadline. No matter what you need, the Coexistence team can make it happen.
Coexhibit: Our Events
At Coexistence, we believe exhibitions and events are our lifeblood, that's why we're always showcasing the latest and greatest in contemporary furniture and emerging talent at our Coexhibitions. Whether it's introducing new designers and brands to the market, revisiting old favourites or discussing the future of interiors, we're here to learn, share knowledge and promote the power of good design.

We have been working with Mary Wiggin and Coexistence for over 10 years and have always found their level of service and attention to detail to be exceptional. Their input into the interior fit out of Maggie's Centres has always been excellent and helps us to create beautiful calming spaces for our centre users. Their project management and flexible approach makes them a joy to work with.

Laura Lee, Maggie's Chief Executive
The Coexistence team, led by Kate, has been instrumental to redecorating our entire house from top to bottom. In particular, Kate's really helpful and thoughtful advice, and round-the-clock responsiveness has tremendously helped us evaluate and re-evaluate the many options we considered, and which has ultimately led to completing our project with results beyond expectations and, also much faster than planned. We are incredibly happy with the results and can only recommend the COEXISTENCE team to anyone for any projects, both large and small.

Private Client - Carsten Woehrn
I have been working with Coexistence for over 15 years on a wide variety of projects all over the world. For the last 12 years my team and I have been supported by Alex Reddicliffe. Alex is quick to respond, never over promises but always manages to deal with our unrealistic timelines and demanding schedules! Alex is an extension of our team, he understands our design approach and always suggests appropriate products for our projects. It's a joy to work together and we couldn't have done most of our projects with Coexistence and Alex on board.

Fiona Kennedy - Worldwide Director, EF Architecture and Design Studio
We have worked with Coexistence on various projects, their team's extensive knowledge of the furniture industry is really valuable. We have always had an excellent service throughout the process, from furniture selection to on-site installation. Unforeseeable issues are dealt with great professionalism and they would go the extra mile to meet deadlines. Finally the team is lovely, especially Rachel and they have hosted great parties and design events.

Aurore Baulier - Architect & Designer - Atelier Baulier
Mary and her team have helped us on plenty of projects of varying shapes and sizes. Their advice and knowledge, even when working on budgets at completely different ends of the scale, is always invaluable and allows us to achieve the best outcome for our clients. Their delivery team also takes the pressure off us at this crucial installation stage of a project.

Rob Owen - The Manser Practice