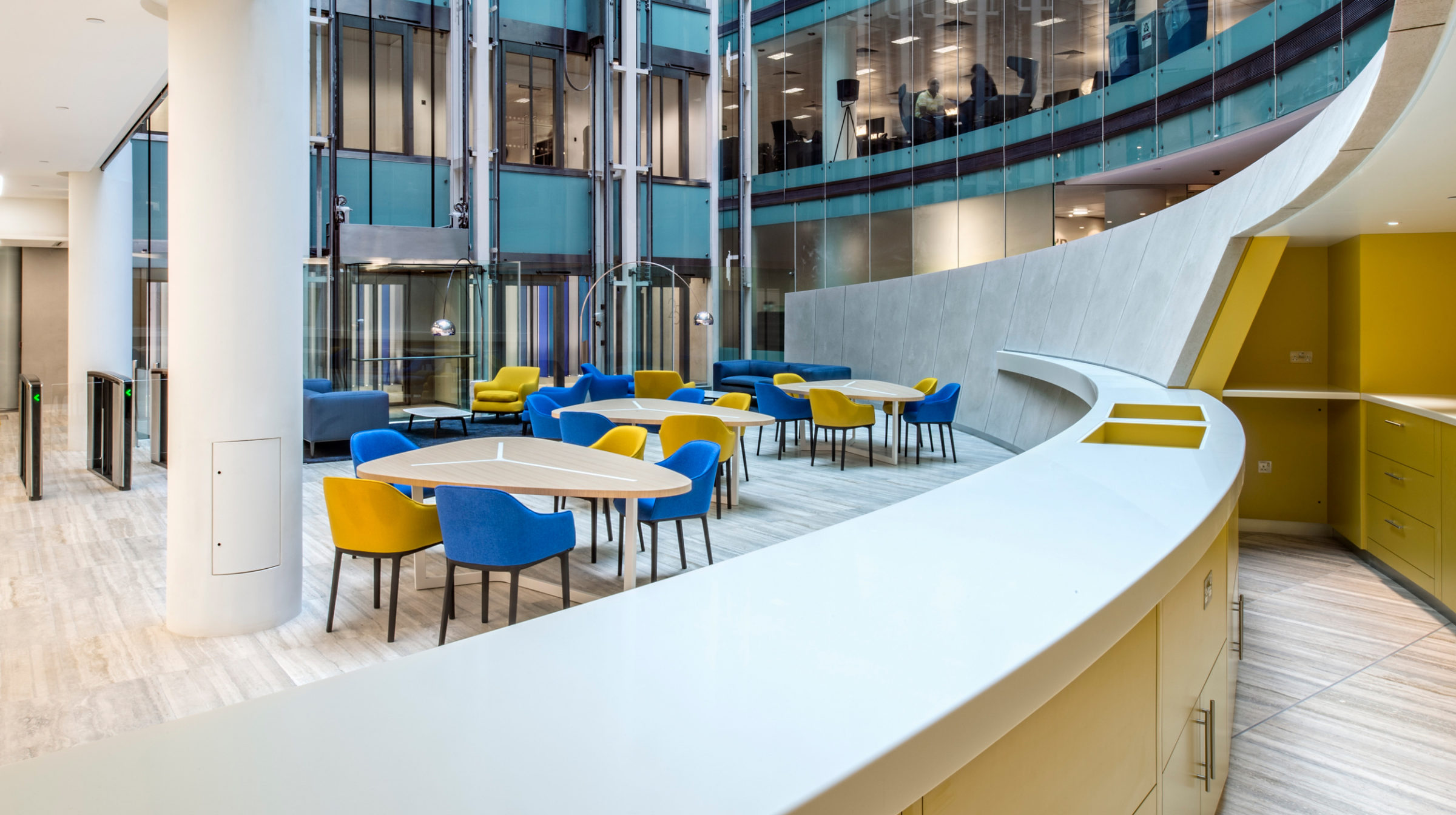 25 Copthall Avenue
This refurbishment of 25 Copthall Avenue for developer Helix has revitalised the lobby and ground floor to make it more customer-focused. The lobby has been reimagined as a communal lounge space, including a new café making it a destination in its own right rather than the thoroughfare it was before. Furniture and its placement was carefully considered to create a chic and relaxed place, enhancing the bright and spacious environment designed by John Robertson Architects.
Location
Moorgate, London
Client
John Robertson Architects
Photography
Jonathan Banks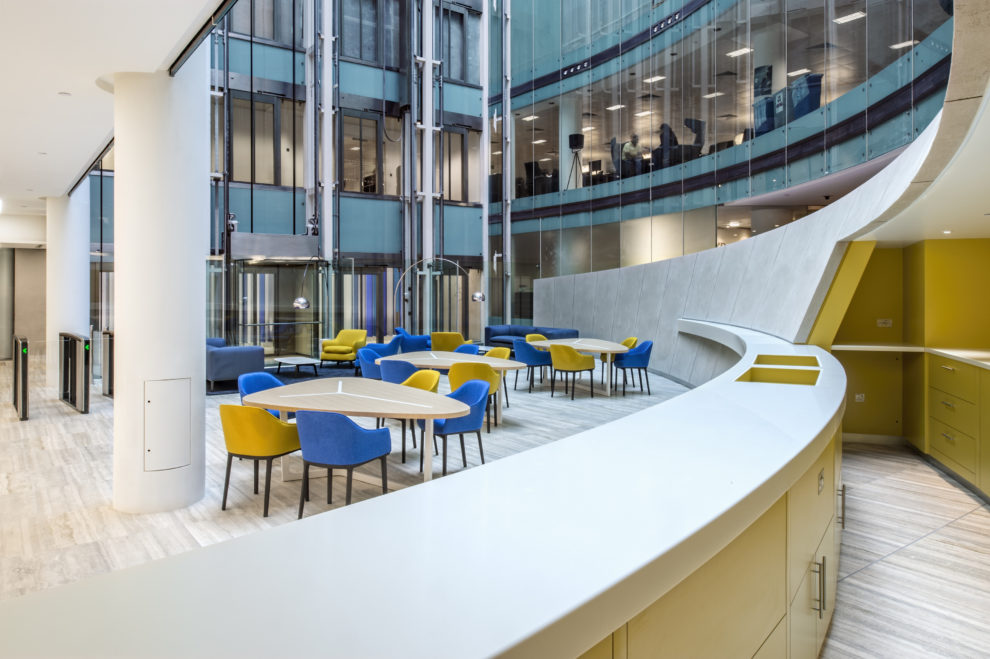 Coexpertise
Project Lead: Mary Wiggin
Working closely with the design team, we worked hard to procure the right furniture for the project, presenting two packages that addressed the architect's ambition for the design while also taking the building owner's considerations into mind. We undertook numerous showroom visits to ensure the pieces were the right fit for the project. The final selection complements the design, breaking down the impressive space with a variety of low seating including coffee tables, armchairs and sofas. Furniture was delivered and installed while the building was in use.
Interested in finding out more about this project?
Please contact a member of the Sales Team
Alternatively you can call us on +44 (0)20 7354 8817