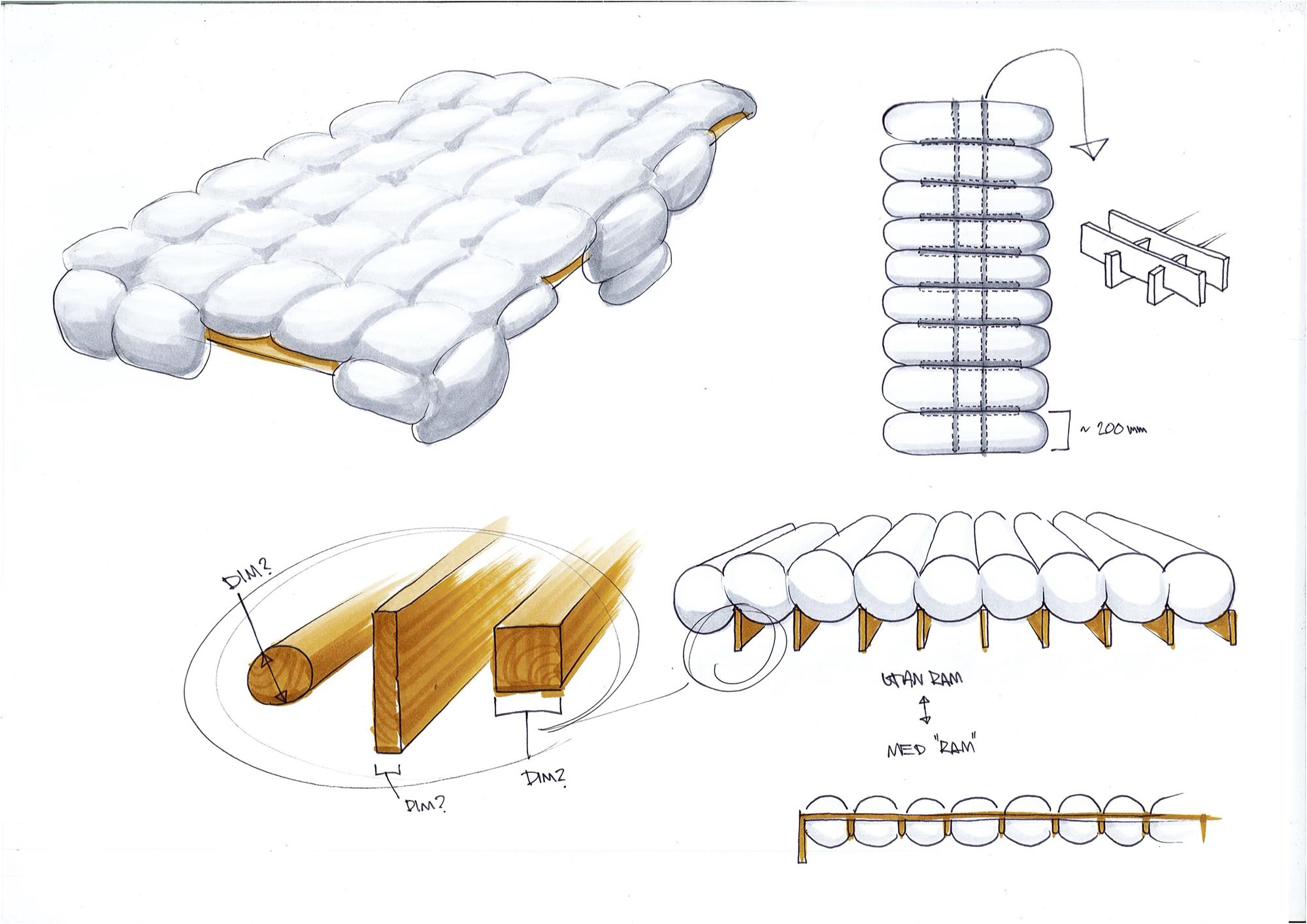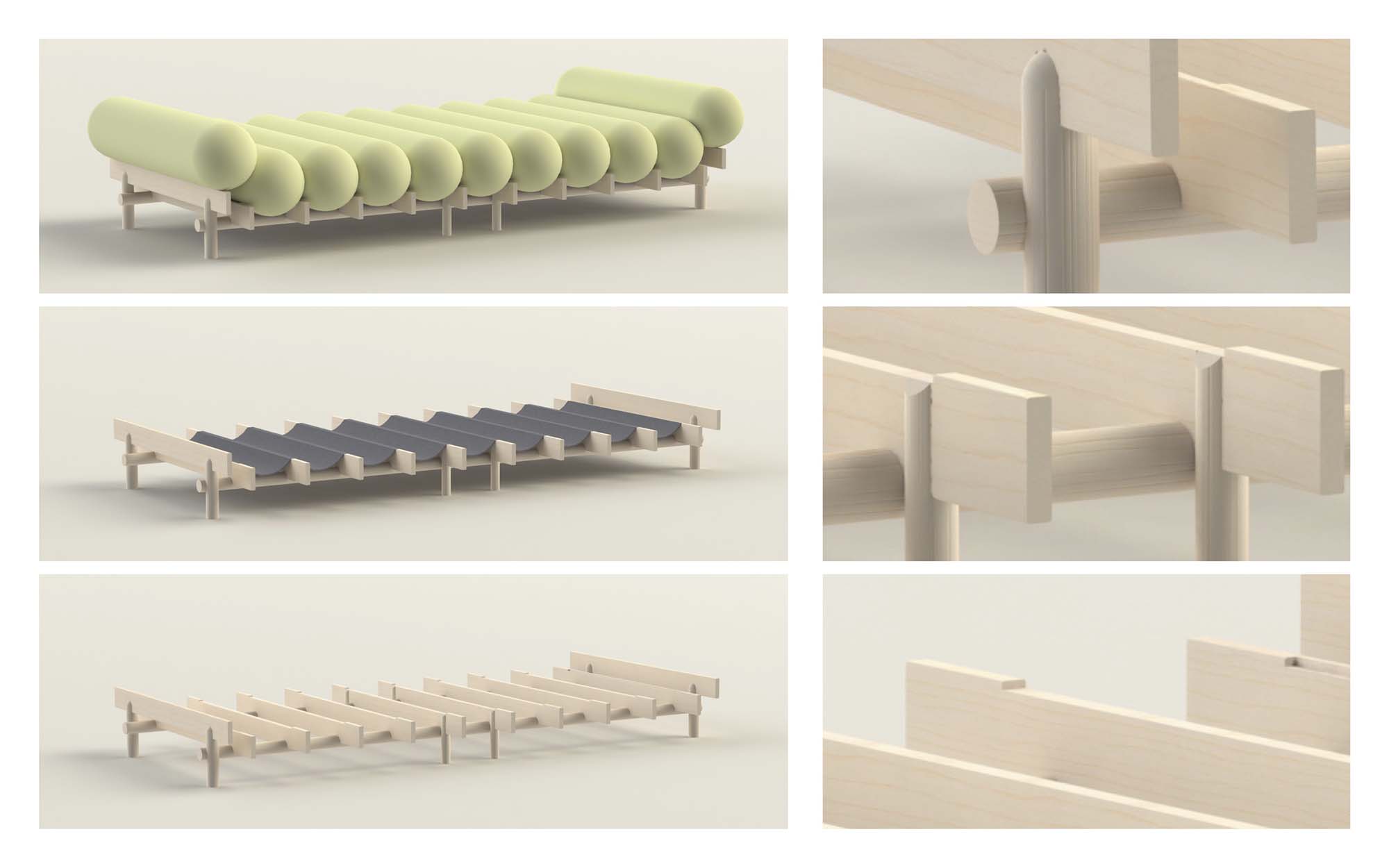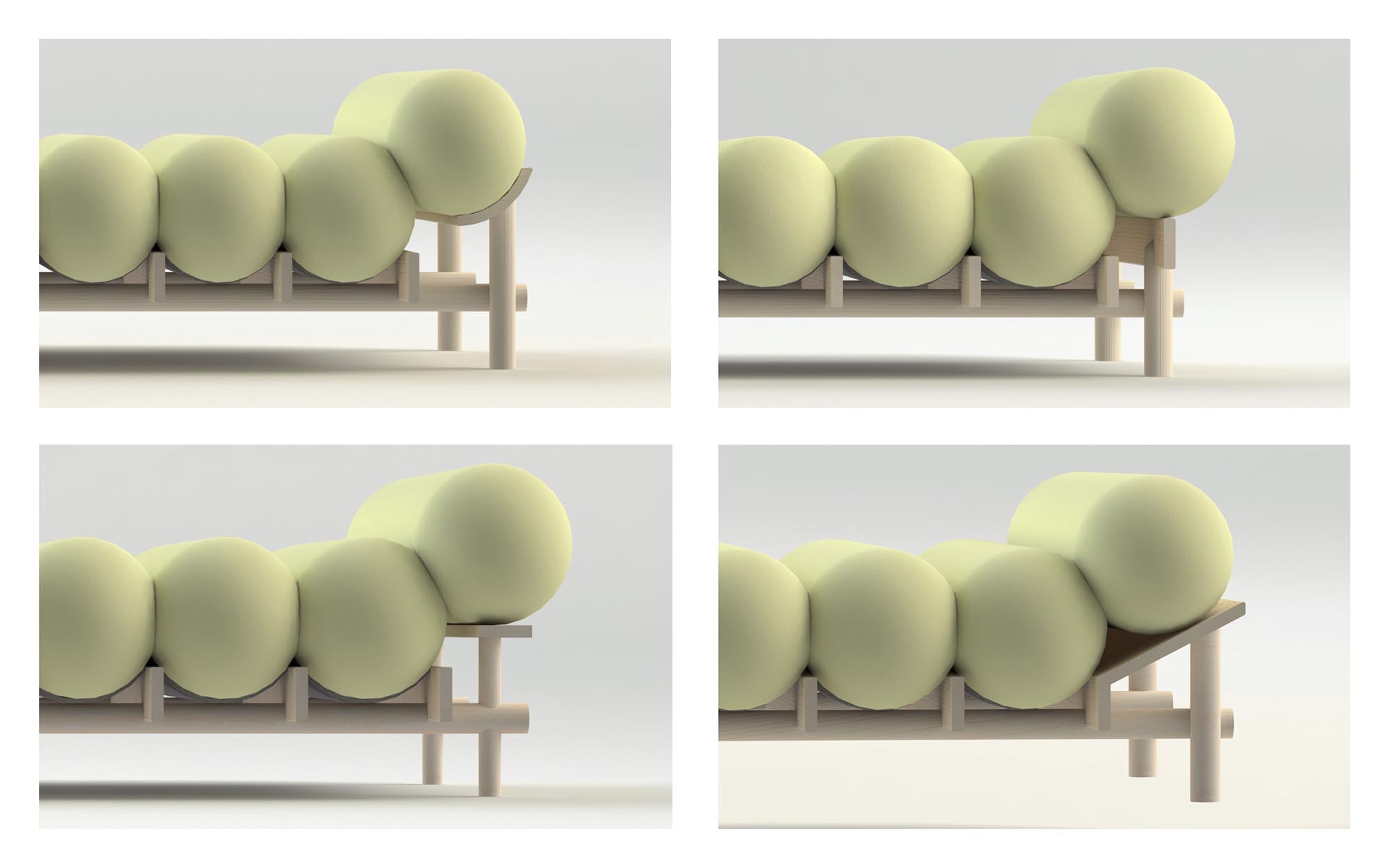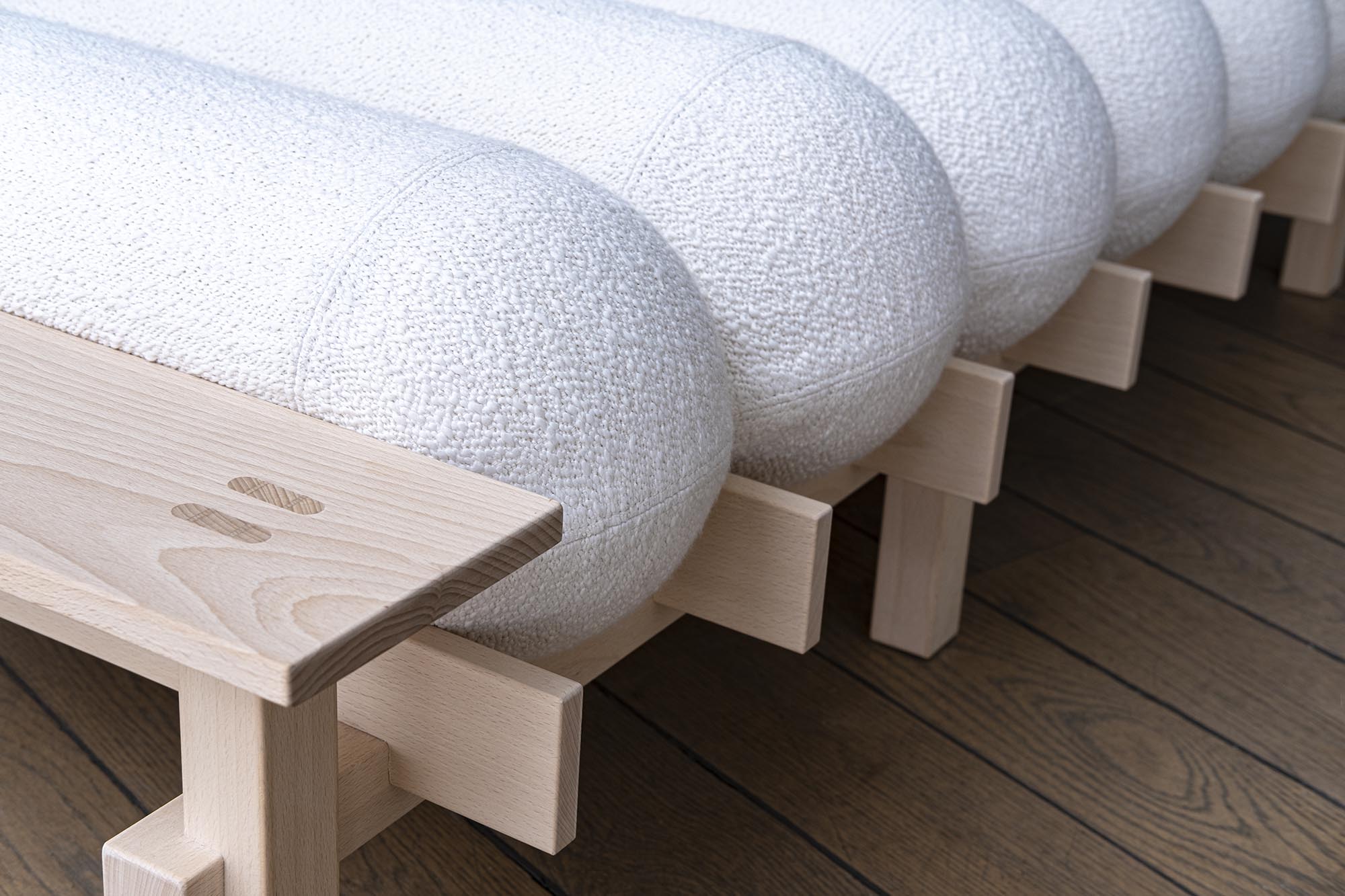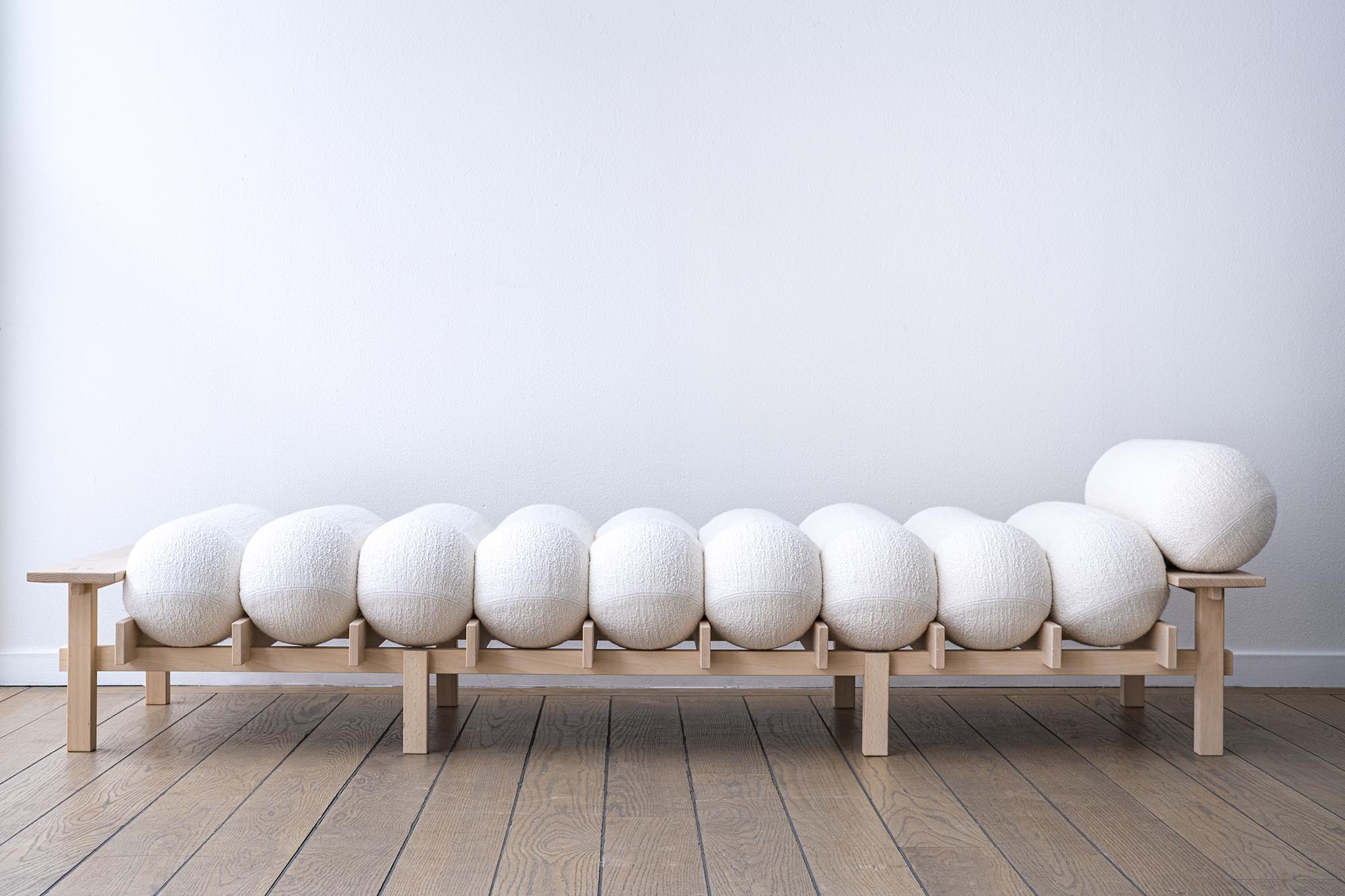 Designer Q&A: Teresa Lundmark
Greenhouse is a Stockholm Design Week must-see and always forms an important part of our visit; showcasing work from both design schools and promising young international designers, providing them with a platform to meet and collaborate with future partners within the industry. Our favourite piece from this years edition was Dag: a daybed designed by Teresa Lundmark and Gustav Winsth, from Beckmans College of Design, in collaboration with Gärsnäs.
We loved the fact that Dag is a 'daybed is built for daydreaming'- something that feels so appropriate at this moment in history. Keen to know more about Dag and Teresa and Gustav's work we asked Teresa Lundmark a few questions:
CX: Did you choose to work with Gärsnäs on this project, or did they choose you and Gustav?   
TL: We did not get to choose the company to work with, however, we were really fortunate to have the opportunity to work with Gärsnäs. Also, Gustav and I turned out to be a great team. 
CX: How did you find the experience of working closely with a manufacturer?   
TL: It's exciting how easy our collaboration has been, given how many things must fit to make something great together. Our overall experience was great so we're a bit nervous for future collaborations if this is our standard.  
CX: Was the process different from what you had expected it to be?  
TL:  I think we experienced more freedom than we thought. Of course, Gärsnäs had opinions but we never felt limited in our work. They gave us full confidence in our creative process and in our role as product designers.   
CX: What was the most important or interesting thing that you learned from the experience of working with a manufacturer?  
TL: The most important thing that we learned is to have trust in our intuition as designers and have confidence in our decisions. We also learned that it's important to keep your identity in the product, even if it's for another company. Find the shapes and expressions that you have all got in common, so that you don't find yourself at the end of the process and can't find traces of yourself.   
CX: How was working with timber and upholstery? We see from your portfolio you have tended to work in other materials – what is your favourite material, and why?  
TL: It was new for both me and Gustav to work in solid wood and upholstery materials which I think was a fun experience. Every new material, new technique and process we learn, will make us the better designers we'll be in the future. My favourite material is metal. I like how it challenges me to find new shapes and expressions, but it is still so beautiful in itself.   
CX: What made you choose to study design? And will furniture be an area that you will continue to explore within your work?  
TL:  I felt that I needed a change in my life after being stuck for too long. It was really a coincidence that made me start with design. What I didn't know was that it would feel so right. Design really pushes your boundaries; you need to be kind of an expert on so many things and that keeps me curious about life.    
CX: What is your main source of inspiration currently? And how did you incorporate this into Dag, and whilst working with Gustav?  
TL: I've spent most of my childhood in different garages where I helped the guys to fix old cars. So, I have this strange fascination with old industries, factories and cars. I can see traces of that aesthetic even in Dag, in the symmetrical lines and architectural feel.   
TL/GU: With comfort as our keyword, the padding is allowed to swell in and out of the cavities of the wooden frame, the stripped back and the expressive thereby creating a unique contrast that enhances the two opposites.  
CX: How is sustainability incorporated into your work/design thinking?   
TL: To be honest, in the beginning, it was all about expressing myself – sustainability wasn't really on my mind. Maybe this was because the materials I thought of as being cool are bad for the environment. Now, I can't see myself not incorporating sustainability in my work. 90% of all decisions are made in the design process, so it's our responsibility to minimise the environmental impact.   
TL/GW: Gärsnäs' experience in wooden craftsmanship provided us with an opportunity to create a detailed yet simple construction in solid beech. In line with Gärsnäs' renovation service, the daybed is constructed with separable materials in an effort to minimise environmental impact and to assure sustainable ageing. 
return to news