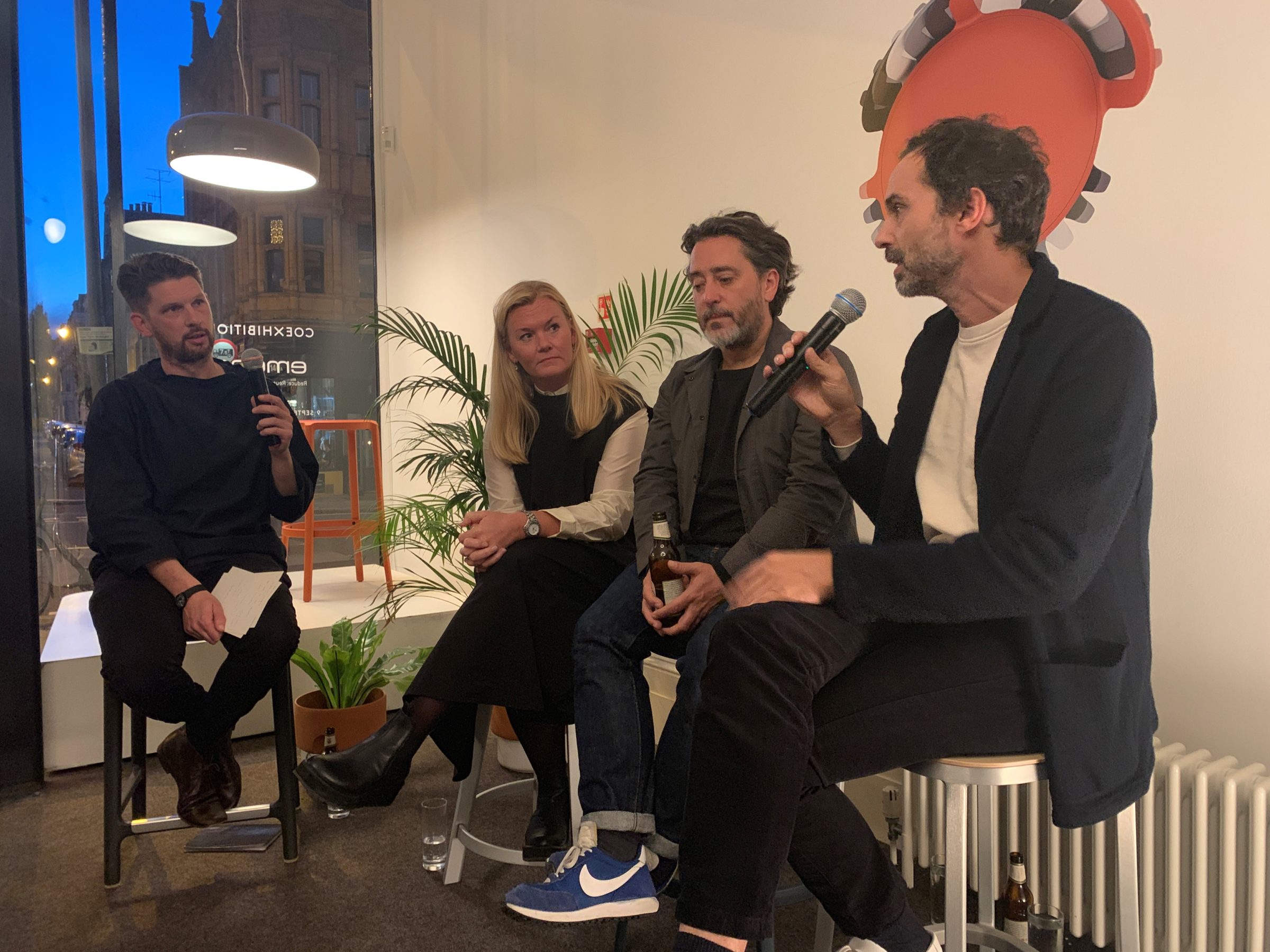 Barber Osgerby and Emeco Talking On and On
Last week we had the pleasure of welcoming into the showroom Edward Barber and Jay Osgerby alongside Cecilia Sebesta from Emeco to talk to us about their new collection 'On and On'.
They discussed everything from the origins of the design and the iconic bent wood Thonet cafe chair it was inspired by to the cyclical nature of the material that can be endlessly recycled. To watch the entire talk please go to our IGTV page here.
We would like to thank Duncan Riches from And Associate for moderating the talk and Rachael Hymas for the great front row photo!
October 2019
return to news