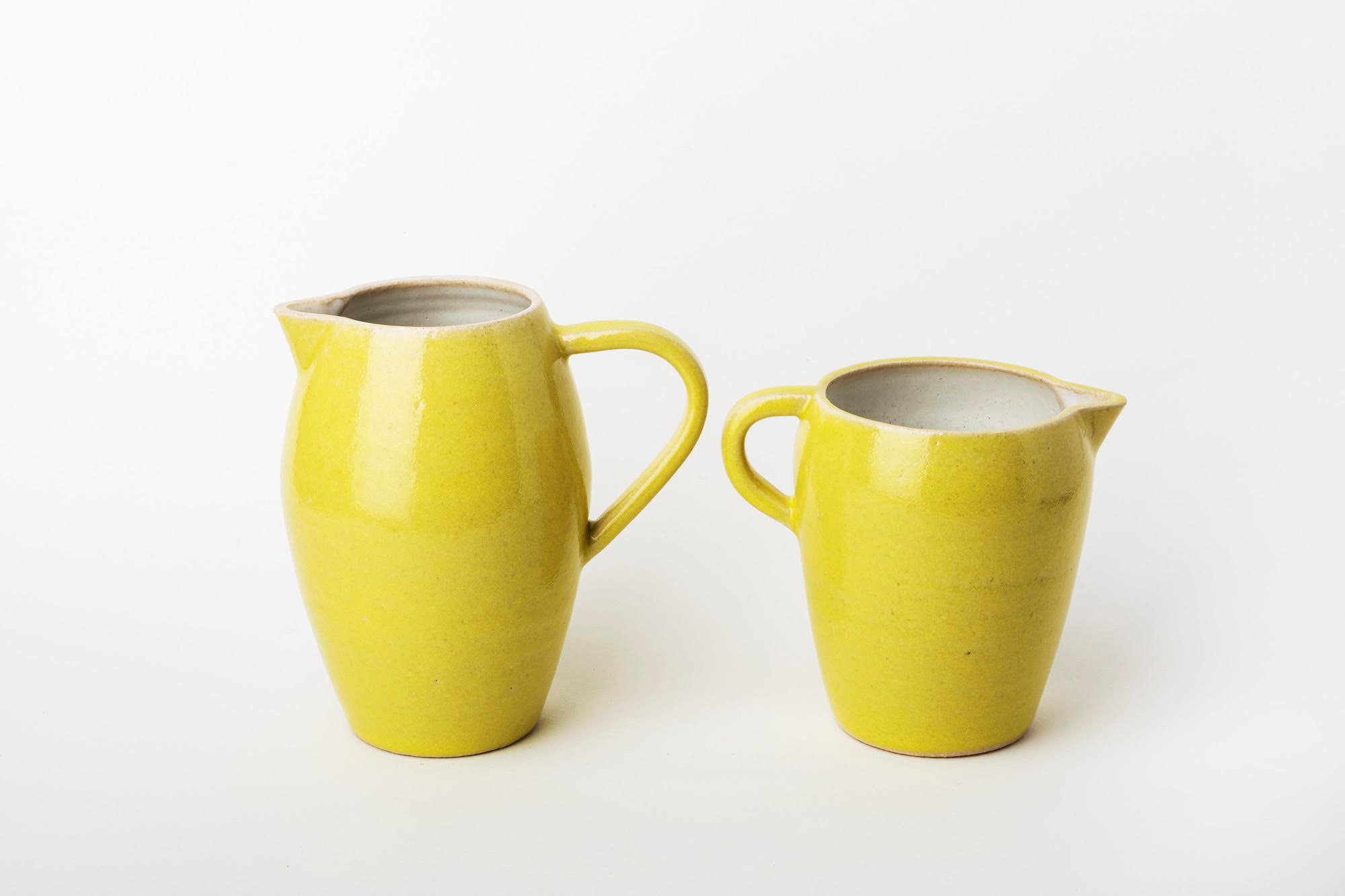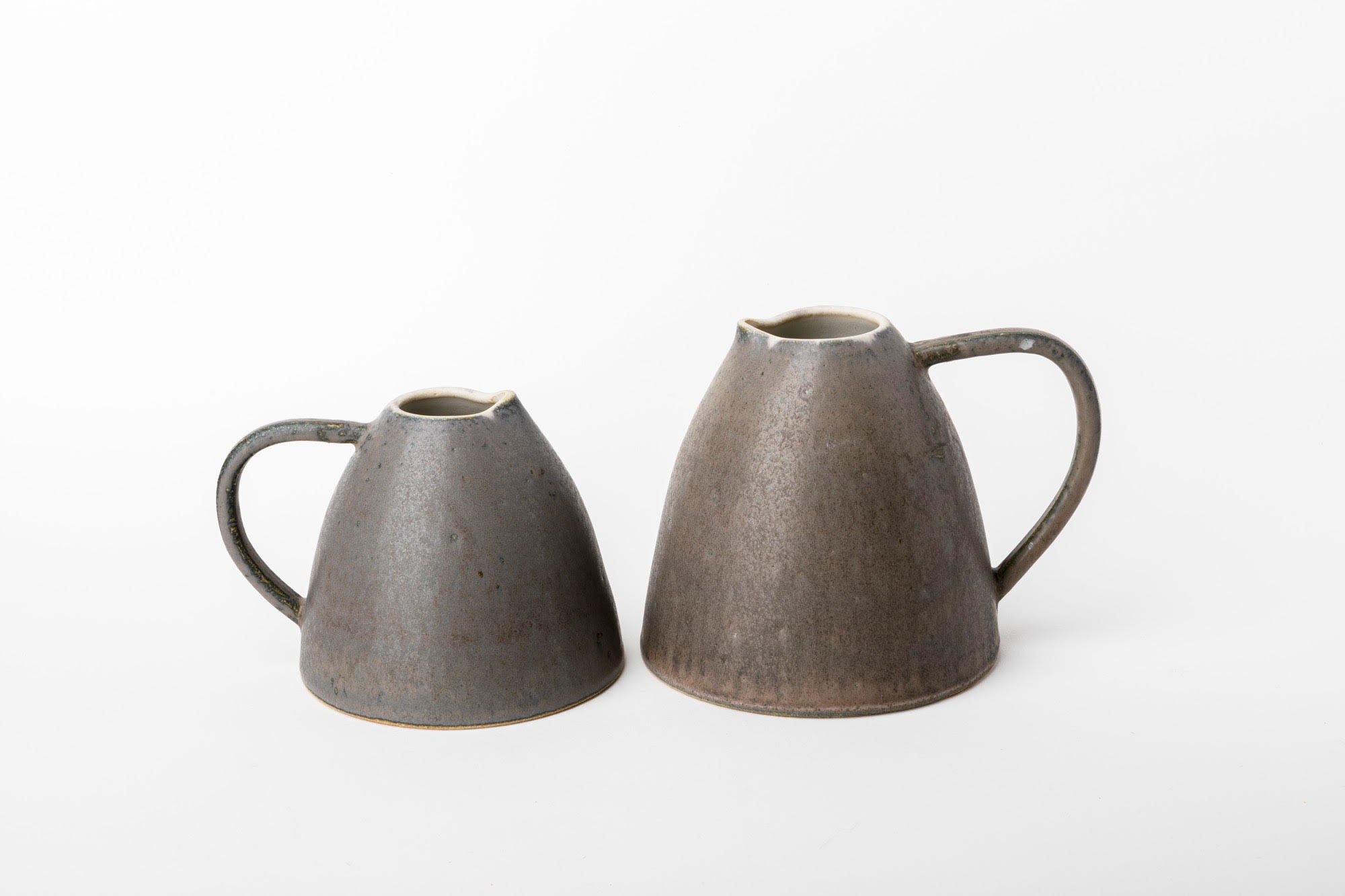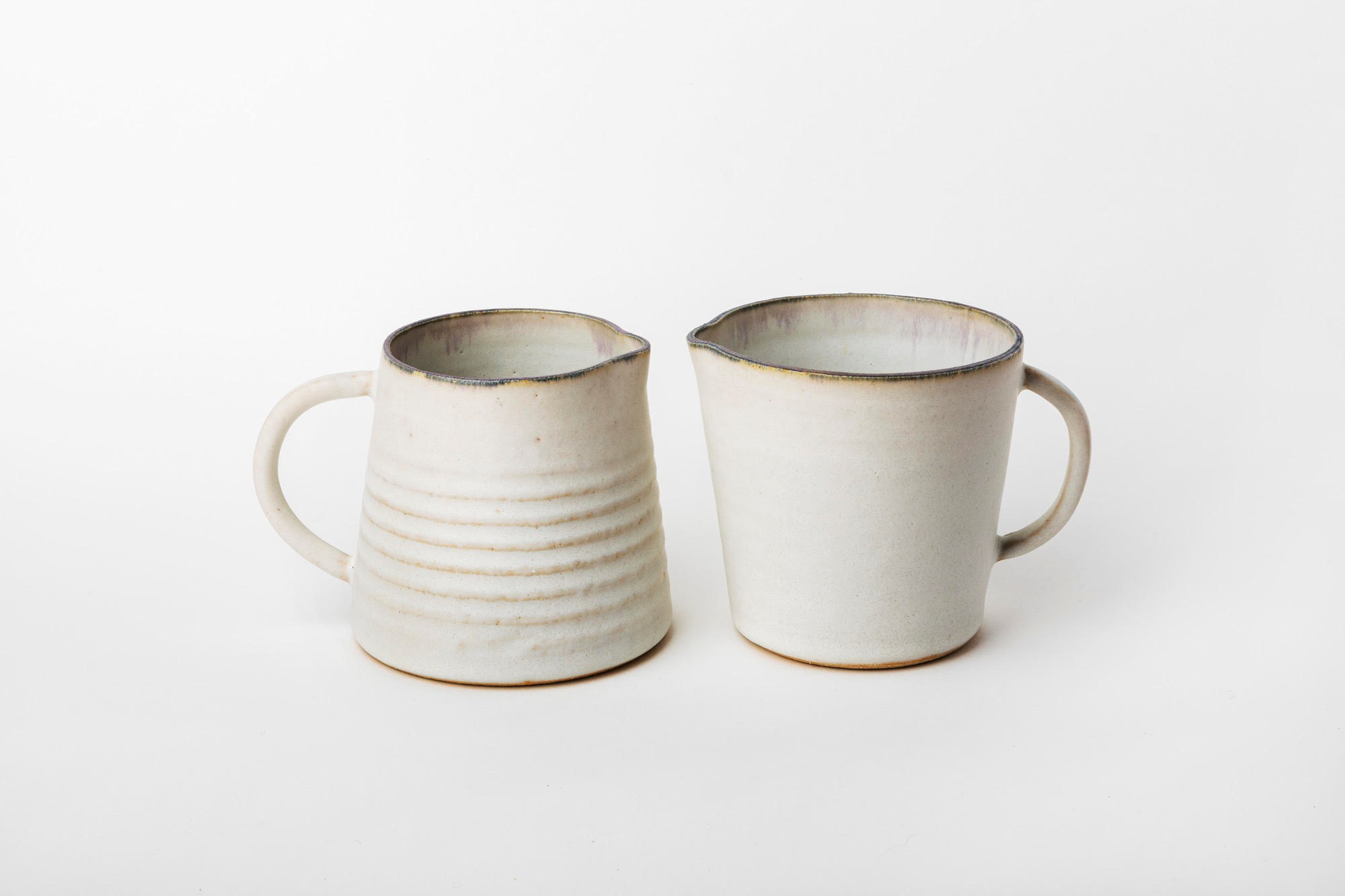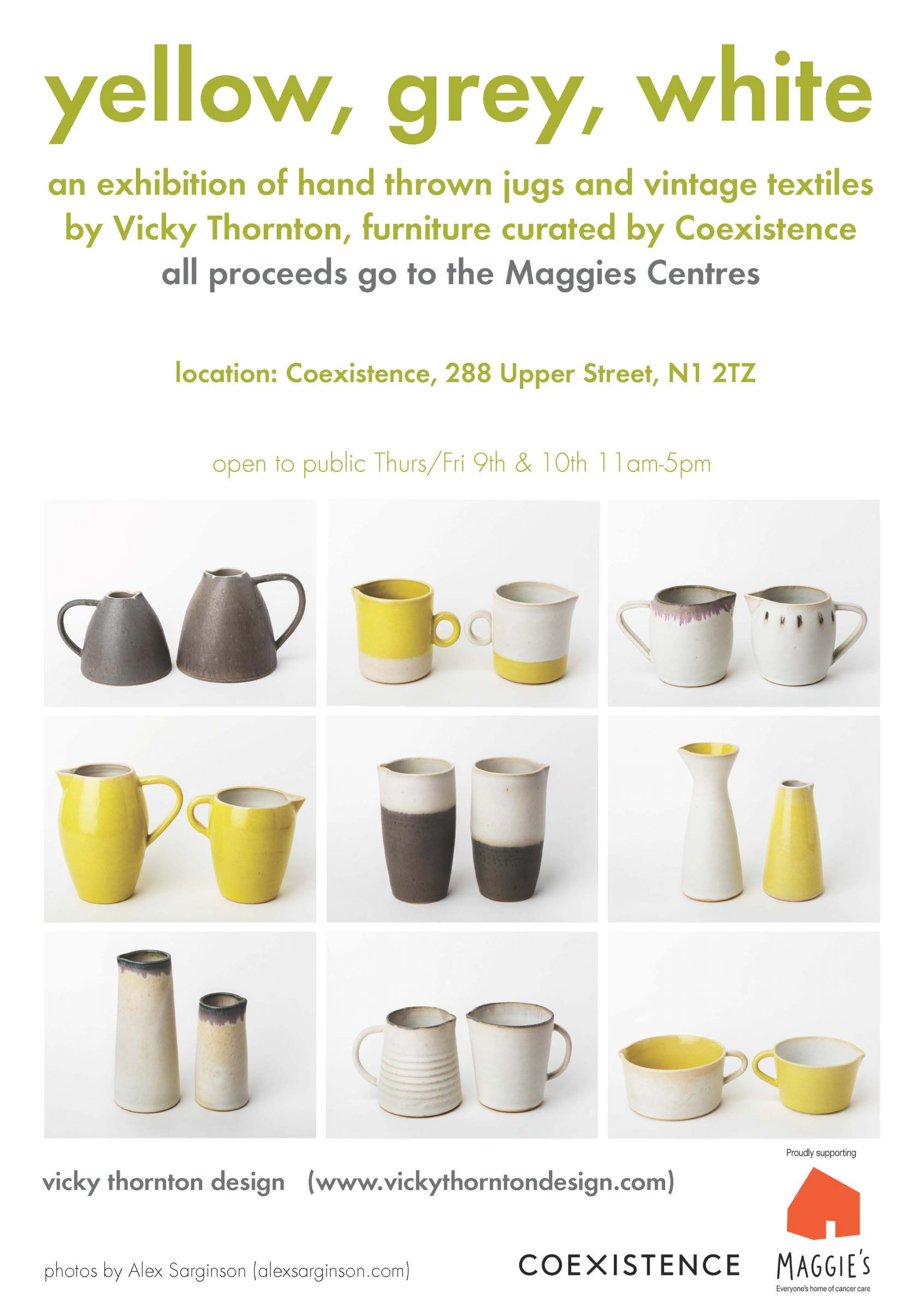 Yellow, Grey, White
8 December 2021
As a pre-Christmas treat, Coexistence is hosting the third in a series of events showcasing the work of architect, potter and collector, Vicky Thornton. After the success of the Funny Shaped Jugs and Nice Jugs shows pre-pandemic, both exhibiting curated vintage jugs in matching pairs, this selling exhibition brings together Vicky's own handmade jugs and vintage textiles. The jugs are either yellow, white or grey, a colour combination full of zest and positivity as we learn to live with Covid and visualise a post-Covid world. Alongside the paired jugs, Coexistence has curated a selection of complementary furniture donated from supportive supply partners on which Vicky's yellow vintage cushions will be displayed. Vicky's handmade vintage zip bags will also be displayed between the jugs, again in yellow, grey and white to complete the ensemble.
All profits will be donated to Maggie's, a cancer support charity with centres based in NHS cancer hospitals that provides free emotional and practical support to people with cancer and their loved ones.
The exhibition will be open to the public on Thursday 9 December & Friday 10 December, between 11 am – 5 pm.
return to events